Nitrogen Removed at Harvest
Nitrogen removed with harvested orange and lemon fruits. The overall average is weighted for the number of observations in each trial. More information can be found here [4].
Oranges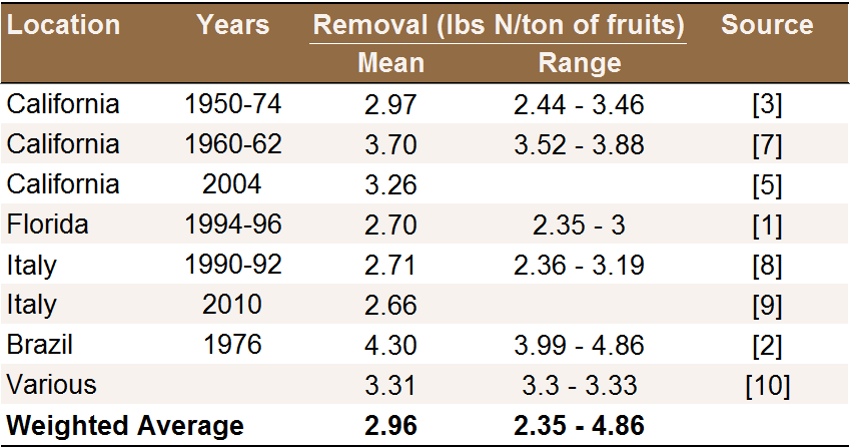 Lemons

Average removal values for grapefruit range range between 1.6-3.25 lbs N/ton, and for tangerines between 2.02-3.06 lbs N/ton [4].
Links