Seasonal N Uptake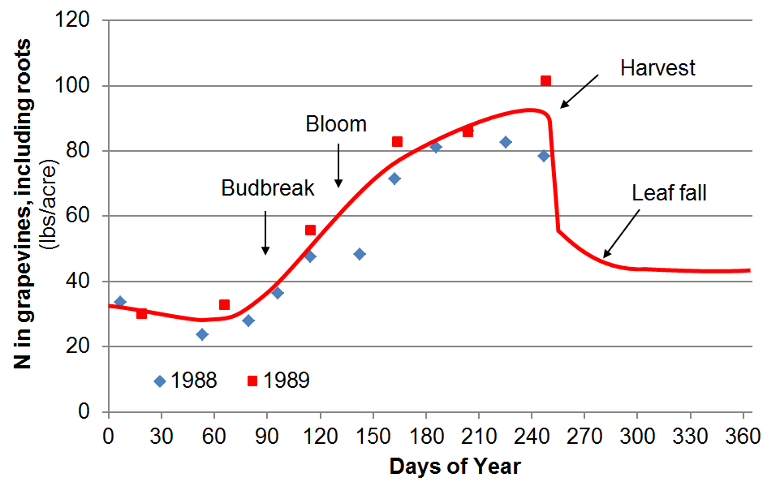 Seasonal pattern of the N content of 'Thompson Seedless' grapevines in Fresno County with a yield of 12.5 tons/acre [15].
N uptake is generally relatively low between budbreak and bloom but high between bloom and veraison. [8,15].
Nitrogen Partitioning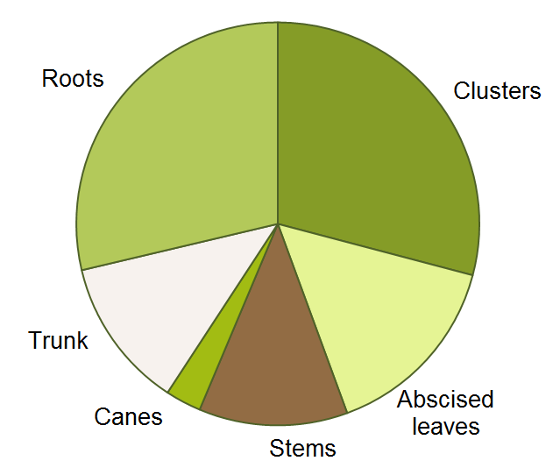 In 5-year old 'Thompson Seedless' grapevines with a yield of 12.5 tons/acre, about 30% of the total N was found in the clusters. N is also removed with canes when the vines are pruned [15].
Nitrogen Removed at Harvest
Nitrogen removed with harvested clusters (wine grapes and raisins). The overall average is weighted for the number of observations in each trial. More information can be found here [5].
Wine grapes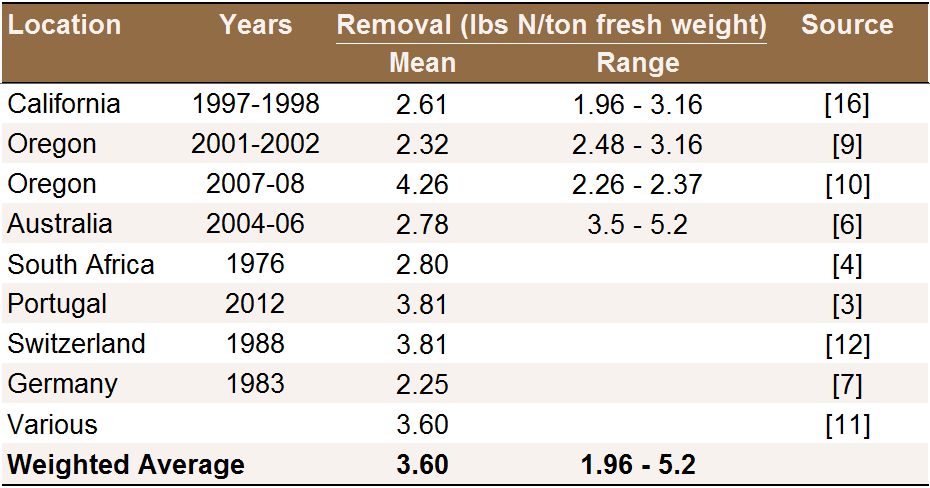 Raisins

Values for table grapes can be derived from the values for raisins by adjusting for the higher moisture content at harvest (on average 80.9%). Using this adjustment, the N removed per ton of harvested table grapes averages 2.26 lbs N/ton, ranging between 1.78-2.81 lbs N/ton [5].
Links