Seasonal N Uptake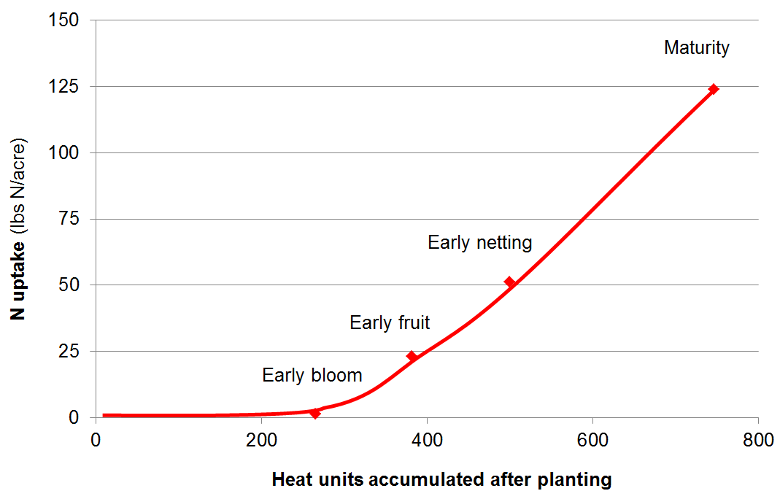 N uptake in hybrid cantaloupes grown in several commercial fields in Yuma Valley, Arizona. Average yield in this study was around 23 tons/acre. Cantaloupe plants took up less than 2 lbs N/acre before the early bloom stage. Following the early bloom stage, uptake progressed steadily until maturity [7]. Honeydews have a similar N uptake pattern to cantaloupe, but likely take up less N per unit yield [5,8].
Nitrogen Partitioning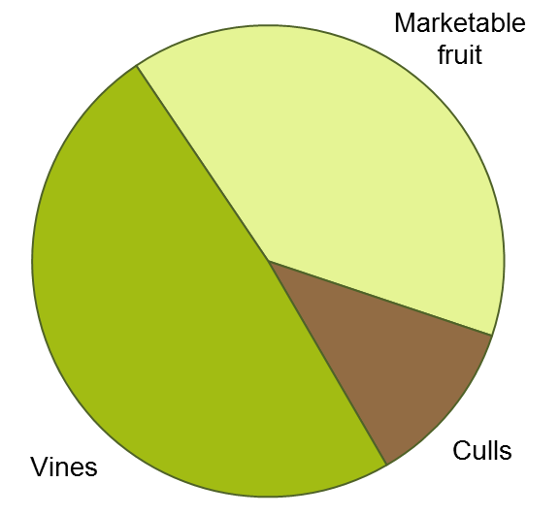 Nitrogen uptake in 'Oro Rico' hybrid cantaloupe fruits and vines. Data was taken in 2006 from three commercial fields in the San Joaquin Valley. Average marketable yield was about 19 tons/acre, or 930 boxes/acre [5].